Success Stories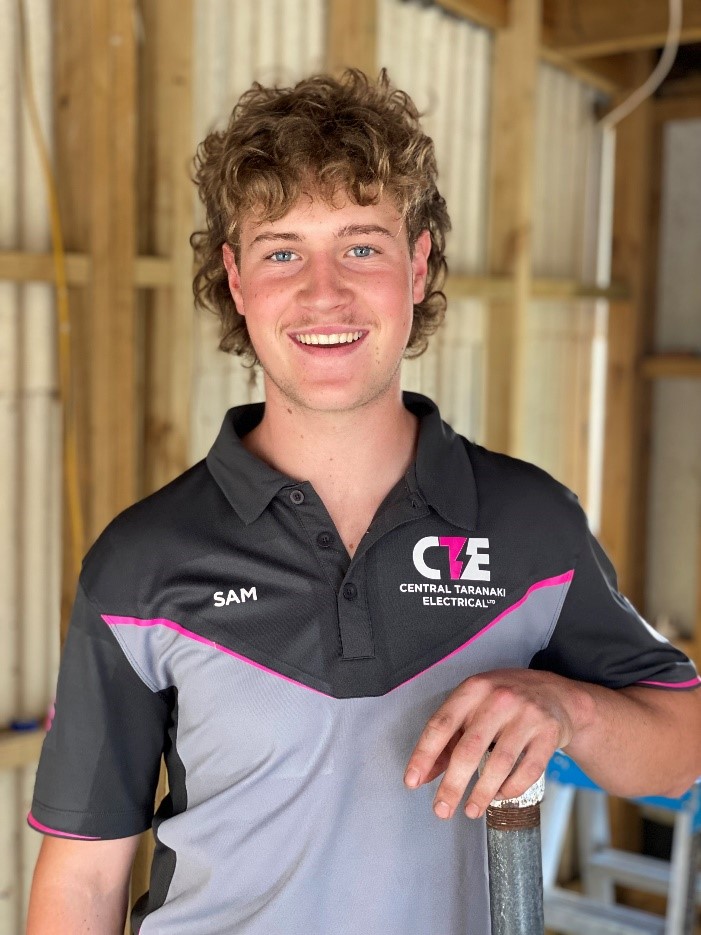 Central Taranaki Electrical
Central Taranaki Electrical owner Mark Zehnder enrolled with the Mayors Taskforce for Jobs looking for an electrical apprentice. Sam Harris, registered with the Mayors Taskforce for Jobs looking for work after graduating high school. Sam is 18-years-old and had some previous building experience through the Gateway programme while at school. He was keen to become an electrical apprentice and Mark interviewed him and took him on for the role. MTFJ's supported CTE by providing Sam with tools for the trade while working for CTE and a wage subsidy for three months.
Mark is very pleased with Sam's growth and enthusiasm.
"Sam is progressing really well through his apprenticeship. Even though it is early he shows a good understanding of electrical knowledge and has a great deal of pride in his work. It's awesome to see someone so young turning up, keen to work and keen to learn. The taskforce fund is really going to help Sam get the tools he needs to keep progressing through his apprenticeship. As the minimum wage keeps going up its also going to help with wages. Sam is a pleasure to teach, and he is going to make a great electrician." - Mark Zehnder – Owner Central Taranaki Electrical
Taranaki Forestry Conservation Course
We're proud to be supporting the Taranaki Forestry Conservation Course. It's a 17-week programme that educates rangatahi across various aspects of the forestry and conservation industry. Students learn a variety of different skills including, tree pruning, native and pine planting, pest and weed control, forest fire-fighting and basic chainsaw maintenance and use.
The course is delivered by Tree Machine Services and works under the umbrella of NorthTec Tai Tokerau Wānanga. It's funded by the Stratford and Hāwera Mayors Taskforce for Jobs programmes; Hawera Chamber of Commerce and the Ministry of Social Development. Tupu ā Nuku, a Taranaki environmental workforce development programme led by Ngāti Maru, provide pastoral care and cultural input.
Throughout the course students must be committed to learning the skills and qualifications delivered. Upon completion they gain the NZ certificate in forestry industry foundation skills level 2 and are introduced to job opportunities. All 11 students from the last course were successfully placed into work after the course was completed.
The programme uses a variety of different training methods. These accommodate students with diverse abilities, including guidance for students with dyslexia and kinaesthetic learners. The course also provides pastoral care for students, focusing on their health and wellbeing throughout the course. They practice tikanga, waiata and haka as part of this.
Mondays and Fridays are classroom days covering theory-based learning. On Tuesdays, Wednesdays and Thursdays the theory they've learned in class is applied in the field. The combination of the two different learning styles, gives students a full understanding and comprehension of current forestry practices.
Physical exercise also plays a role in the course. Students travel onto farm land and into forests to hone their skills in pruning for future logging and other forestry management experience.
Matua Shane Hape has been working in the bush for over 18 years. He loves being involved in the programme inside and outside of the classroom. "I like seeing the young fellas grow by learning new skills every day. I relate well to their situations and like watching them enjoy learning. It makes me proud to be their teacher," says Matua Hape.
What do the students think?
"The Matuas treat us well. I didn't enjoy school and heard about this programme. I liked it from day one. Everyday we're learning new skills" - Nathan.
"My favourite part of the course is getting out into the forest. I love getting outside and seeing different places" - Jimi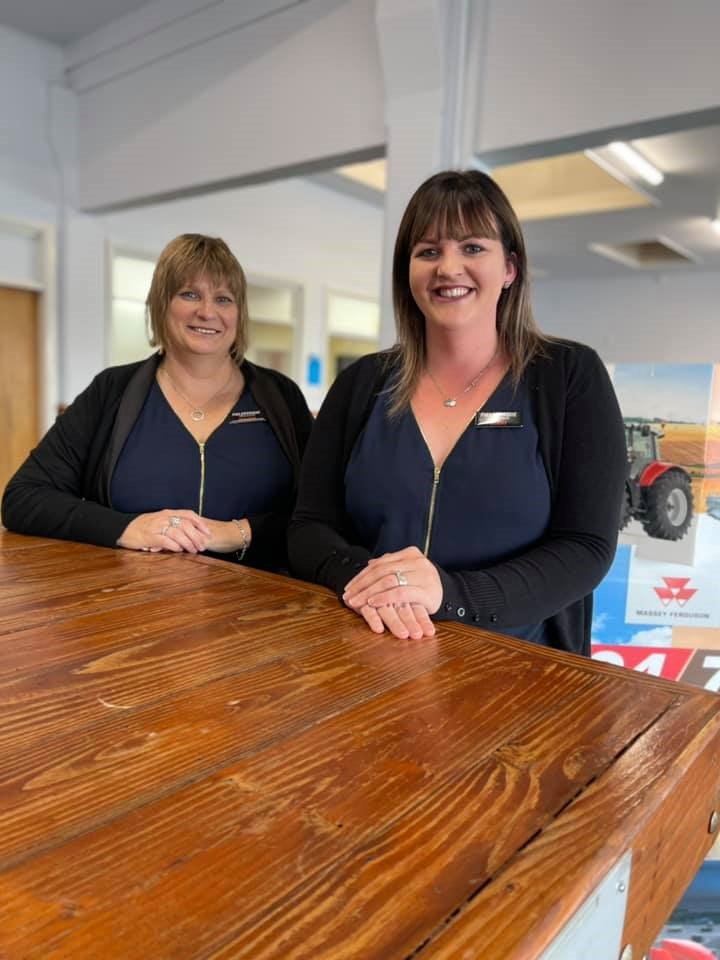 Fieldtorque Taranaki

Fieldtorque Taranaki have welcomed two young mechanic apprentices into the Fieldtorque Taranaki family through our Workforce Programme.
Tylah Cooper (18) and Brayden Fale (17) are doing their Heavy Diesel Mechanic apprenticeships.
The programme has supported Tylah, Brayden and Fieldtorque Taranaki through training opportunities, gaining their forklift license and assisting with wage subsidies.
"The Mayors' Taskforce for Jobs is a great initiative to help our young ones with their first jobs/apprenticeships. This is a huge asset to the community, so we are thankful for the help" – Nicola Hinton Fieldtorque Taranaki Office Manager.
Tylah and Brayden will be fully-qualified Heavy Diesel Mechanic Service Technicians once they've completed their apprenticeships.
Tylah wants to inspire more young women to be interested in this field of work. She says, "As a young woman entering a male dominated industry, I was extremely nervous. But the Fieldtorque team made me feel at ease and treated me as part of the family right from the moment I walked in on my first day. I really enjoy the work I do and also the atmosphere of our workplace. Everyday is filled with jokes and banter, but I also get to learn new skills from the very knowledgeable team members who are always more than happy to help out and explain things to me. In the future I hope to become a fully qualified technician and also to inspire more young women to be a part of the automotive and agricultural industries."
Brayden talks of the wider support the programme can offer people. "The programme has offered me different training options to upskill, including a defensive driving course so I could pass my restricted license quicker," he says.
Electric Avenue
Mayors' Taskforce for Jobs (MTFJ) Stratford has collaborated with local Stratford business owners Steven Needham and Joel Ward to help their business Electric Avenue train two apprentice electricians as well as support two other young people in electrical work experience.
Local Stratford High School students are working alongside Electric Avenue to learn more about the electrical trade. These two students will be finishing school at the end of this year. MTFJ helped Electric Avenue with a tool subsidy to support these two students as they progress into their job training with an eye on completing their pre-trade and continuing into an apprenticeship in the future.
Pictured: Electric Avenue team, Travis Iremonger, Steven Needham (owner), Joel Ward (owner), Corban Oakes and Alex Vincent.