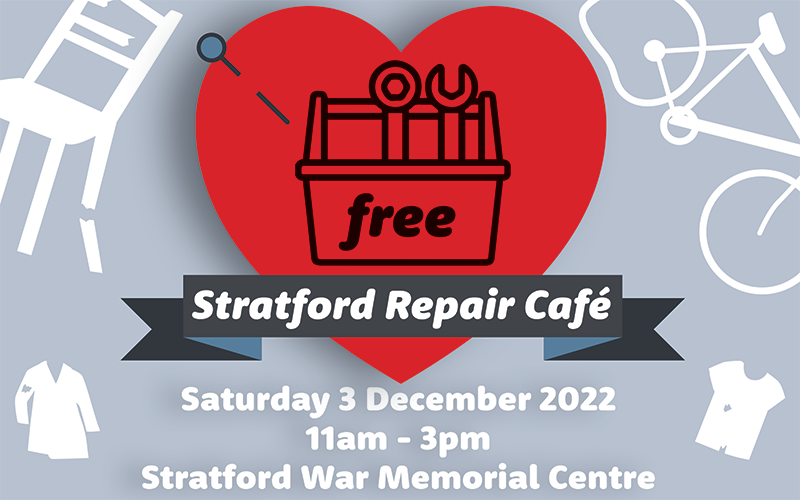 Stratford Repair Café
Stratford War Memorial Centre
Cost
FREE
If you've got a broken or torn item, don't throw it out and buy a new one. Reduce the amount of waste going into landfill and bring your item in for repair!
We're opening the region's first ever free pop-up Repair Café from 11am – 3pm, Saturday 3 December, at the Stratford War Memorial Centre.
To book in your free repair, email wasteminimisation@stratford.govt.nz or call 06 765 6099.
When you book, you'll automatically go in the draw to win a reconditioned 16 inch BMX bike or balance bike.
For more information, visit https://www.stratford.govt.nz/RepairCafe
A big thank you to all our skilled volunteer repairers for giving your time and skills to help out the community!