Plastic Free July
Join millions of people reducing their plastic waste.
Plastic Free July is a global movement that helps millions of people be part of the solution to plastic pollution – so we can have cleaner streets, oceans, and beautiful communities. Will you be part of Plastic Free July by choosing to refuse single-use plastics?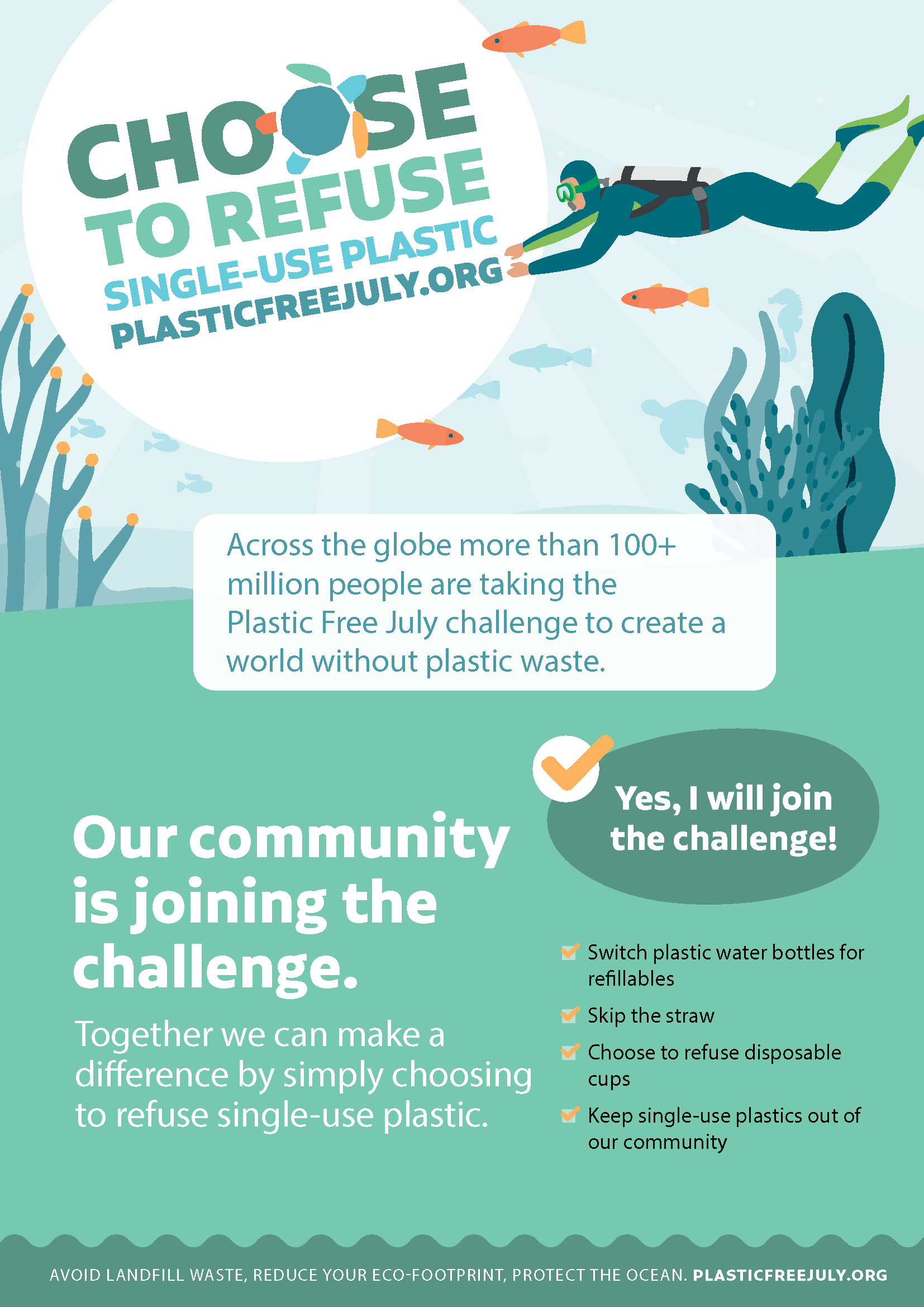 Take the Challenge
Make the commitment to refuse singe use plastics for the month of July. Don't know where to start? Download the 'My Challenge Choices' checklist here – it lists some small changes that you can adapt to your lifestyle and shows the impact you're having on our oceans, landfill and global warming.
Want to know more?
Click here to see some videos from Plastic Free July which will help you identify ways to eliminate the plastic in your life.
Head to www.plasticfreejuly.org/ for tips, hints and valuable resources that will help you to live plastic free.